September brings together all the major trade shows of the cycling industry around the world. The Bimp'Air Team moved on to booth installations, demonstrations, trade cards exchanges and hands shaking for a whole month and easily traveled the equivalent of around the world.
After a quick tour at Eurobike in Germany for professional meetings, the Bimp'Air capsule caused a sensation at the CosmoBike Show in Verona where our innovation has won a "special mention" of the jury of the CosmoBike Tech Awards, rewarding innovative projects. Barely two days later, you could find the Bimp'Air stand at the prestigious Interbike in the mythical city of Las Vegas. Meanwhile, another part of the team welcomed the public at their booth on The Cycle Show in Birmingham in the United Kingdom. And another part joined Unibike in Spain for 3 days of madness with our distributor of Bimp'Air (CPA).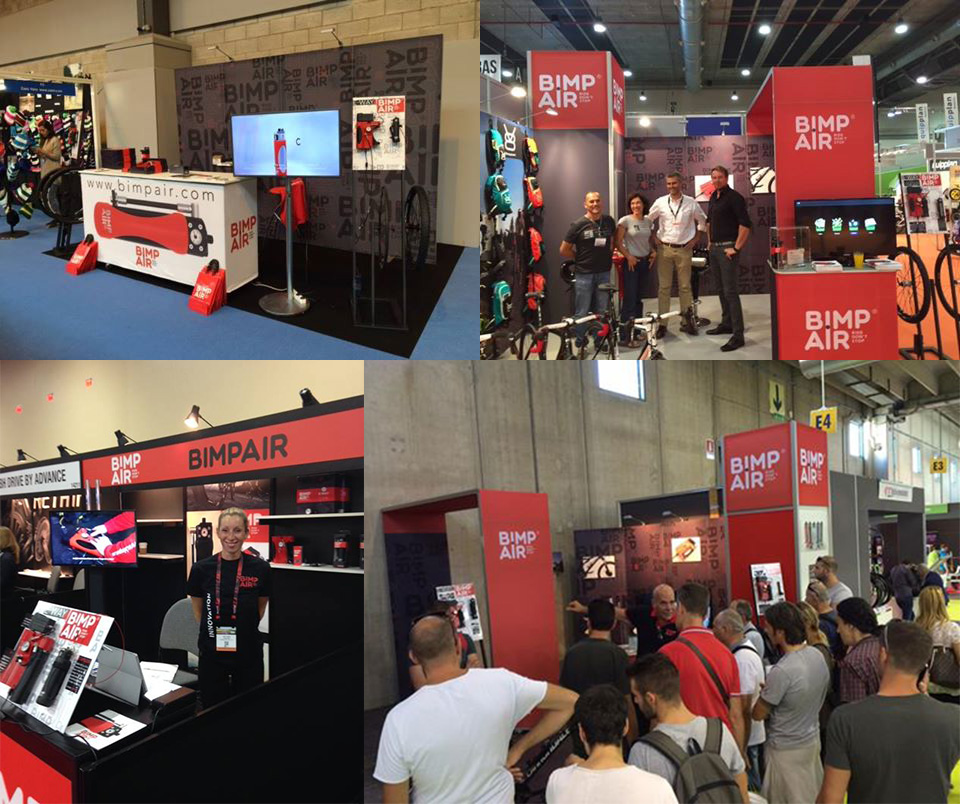 So much emotion in so little time… But it's not over because the Roadshow continues with next appointments such as Roc d'Azur in Frejus and EICMA in Italy to name a few.
Note that you can find Bimp'Air at the 2017 Consumer Electronic Show (CES) in Las Vegas. Yes, the first rechargeable and portable high pressure compressed air system has been selected to participate in the global show of innovative startups under the aegis of South of France!
Follow the Roadshow of the Team live on Facebook and Twitter…
Sportingly yours!
30 September 2016
bimpair