DISCOVER BIMP'AIR'S PROFESSIONAL UNIVERSE
Bimp'Air Solutions introduces its range of autonomous and infinitely rechargeable gas management products (Air, CO2 and nitrogen) for an unmatched comfort whatever your need gas. It is a patented technology to provide users with an alternative system, a complete tool that inflates tires and adjusts suspensions. No more pumps, noisy compressors, round trips at the gas stations, heavy and bulky bottles of gas!
Depending on your practice and usage, every need of yours is now covered with the different solutions of the Bimp'Air Solutions range. This range is made of 3 different types of capsules with different capacities, which can be filled with 3 types of gas (Air, CO2 or Nitrogen) and can be loaded in 2 different ways: electrically thanks to the E-Way electric charging system and by gas transfer at stations available at sale's point.
Are you a plumber or a heating installer?
Are you tired of always carrying a bottle of gas with you?
Bimp'Air Solutions is a range of gas management products (Air, CO2 and Nitrogen) autonomous and infinitely rechargeable for an unmatched comfort in the maintenance of expansion vases in all circumstances.
With Bimp'Air Solutions it is now over the struggle to carry along big bottles or gas bottles, just leave with your filled Capsule in the pocket!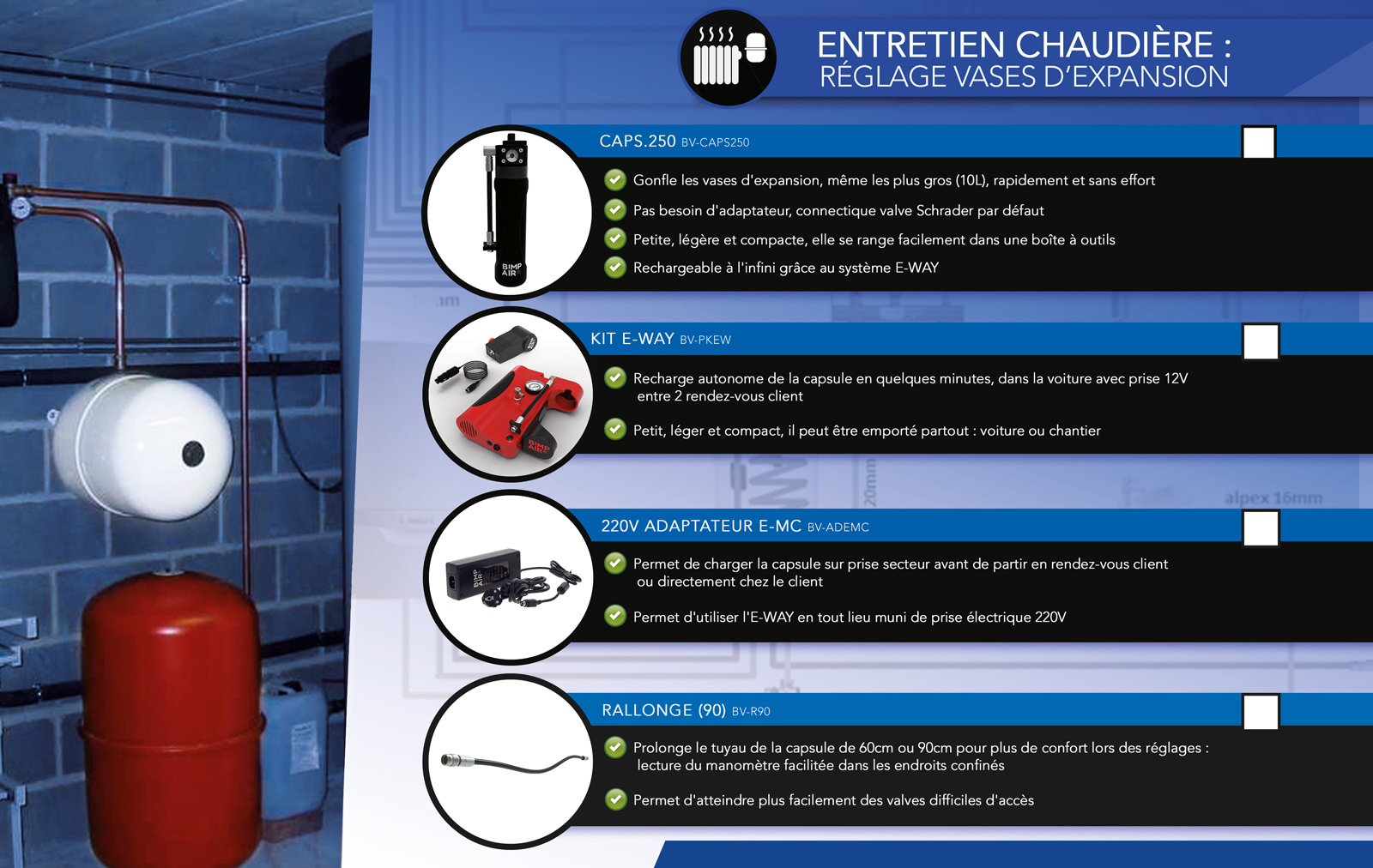 Are you tired of having to inflate your balls with a compressor before each training, practice or match otherwise you could have to inflate them at the pump before the game? Or when you get your new batch?
Inflate all your balls in seconds with no effort and no noise while using a single tool: the Bimp'Air Capsule!
With Bimp'Air Solutions it is now over to struggle dealing with the compressor before a practice and wasting precious time. Save your energy for the game instead of the tiring pump!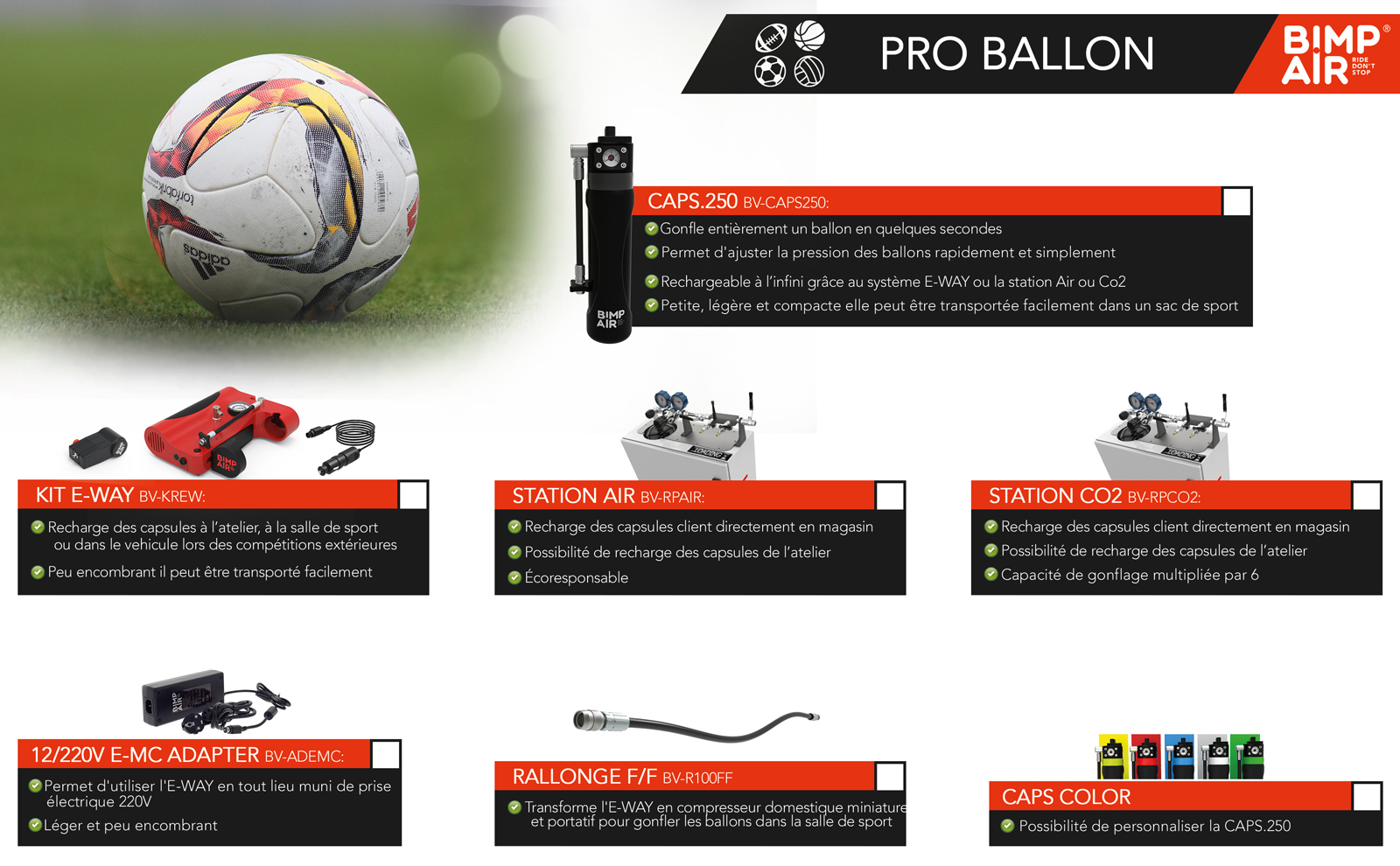 Do you want autonomy and independence?
Inflate your wheelchair tires effortlessly and whenever you want with the Bimp'Air Capsule!
With Bimp'Air Solutions, no more depending on others to find a compressor or to inflate our own tires, manage your pneumatic worries comfortably with just one tool!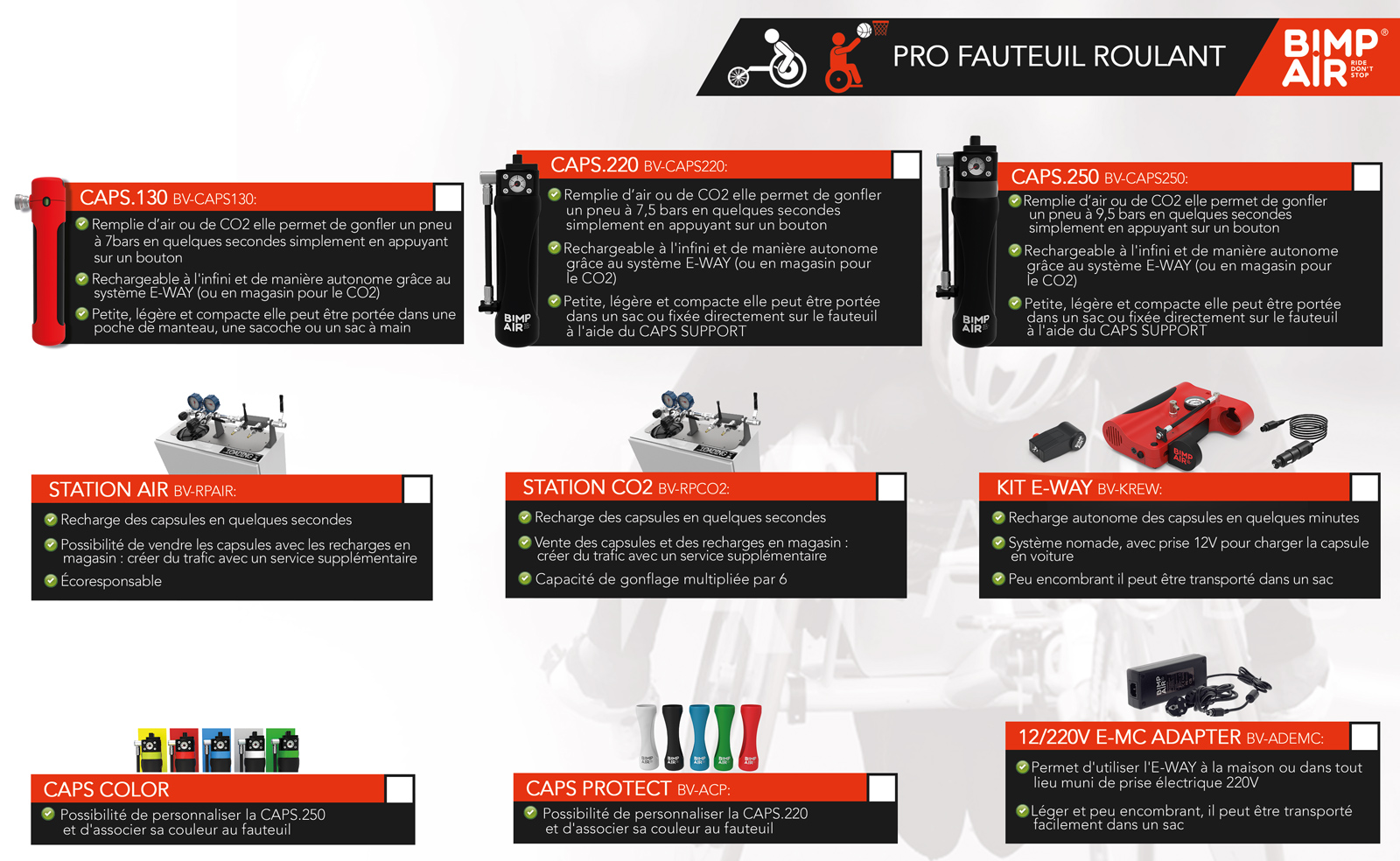 Do you need an easy access to gas in all circumstances?
Whether factory, workshop or even outdoors, the various products in the Bimp'Air Solutions range will allow you to meet all your gas needs in all circumstances, independently and with an unmatched comfort!
Bimp'Air Solutions: the new nomadic, innovative, technical and complete inflating solutions are ideal solutions and even tailor-made for all your gas needs!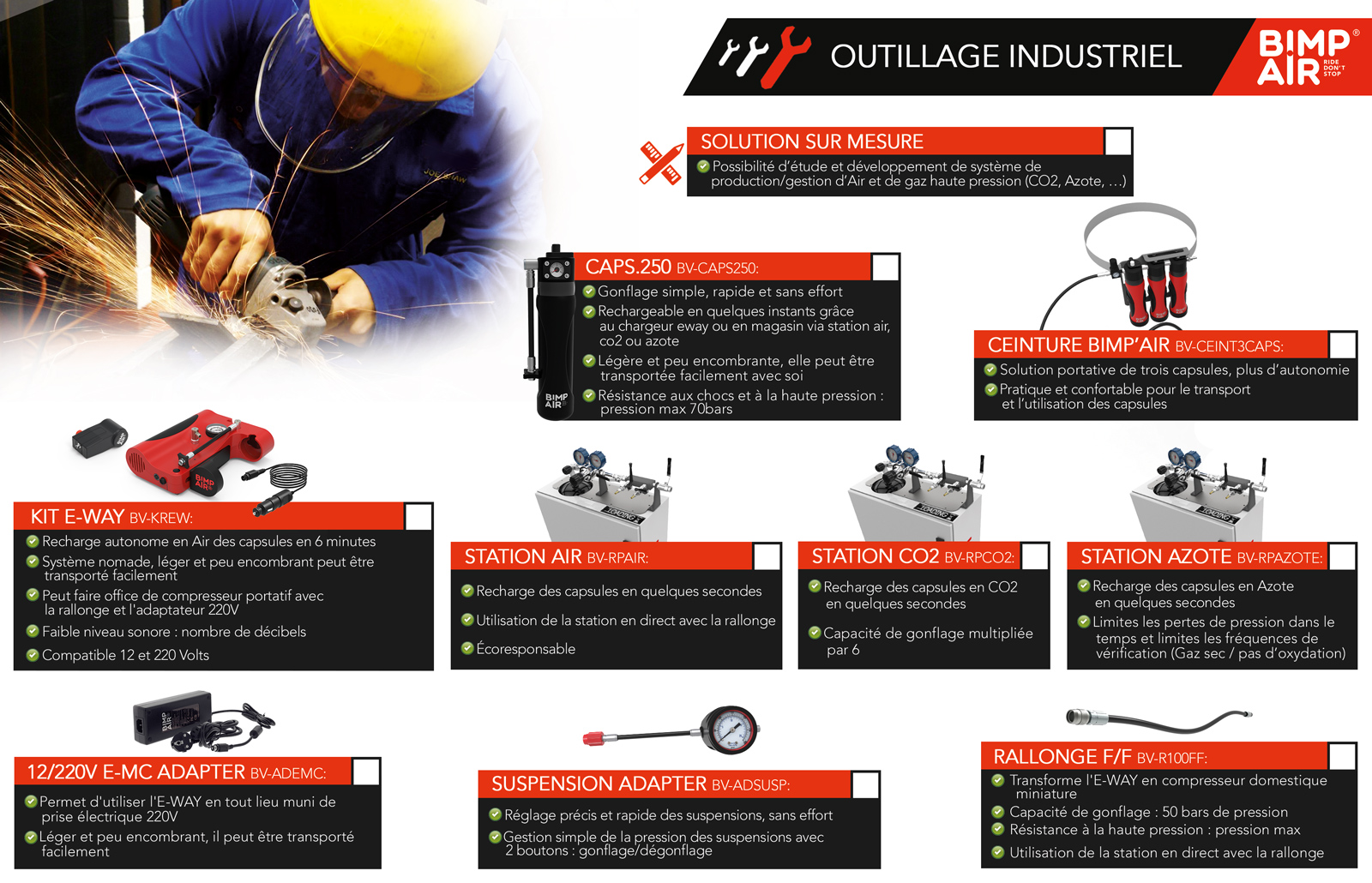 LAST NEWS
Find out the latest news about all the Bimp'Air universes, Bike, Motorcycle and Car!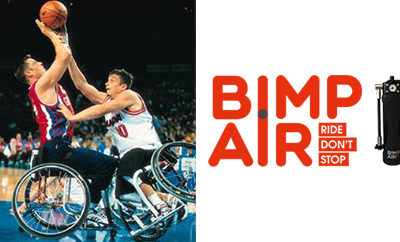 If the Bimp'Air technology made itself known in the first instance in the bike universe, it is not limited to it. Recently the Bimp'Air technology was awarded with the 'Cap'Tronic Trophy' in the category 'Product for consumer use'. It now opens up new horizons and...
read more
ADRESSE
Sas Production Functional Factory
280 Rue Nicolas Joseph Cugnot 
A4 - 34500 Béziers - France
EMAIL
TELEPHONE
+33 4 48 14 04 39