It is obvious today, Our customers' satisfaction and feedback support us in the fact that our solutions are of real benefit for the adjustment of suspensions, forks, and shock-absorbers.
Thanks to our products and services, Technicians and mechanics can gain: autonomy, speed, and efficiency.
do you work in suspension adjustment/repair shop?
Are you training the technicians of tomorrow?
Are you a proven athlete?
Do you have to regularly adjust your suspensions?
Extend the use of your gas, and recharge your capsule indefinitely
so you never run out of air again
Aujourd'hui avec une CAPSULE BIMPAIR, vous pouvez ajuster la pression en quelques secondes. Et être autonome pour le réglage d'une dizaine d'amortisseurs.
Product: Capsule 250
Capacity: 12.5L air or 17L nitrogen
Setting time: 5 seconds
Capacity: 10 to 15 shock absorbers
Download the official catalogue of Bimpair suspensions directly here: Suspension's Catalog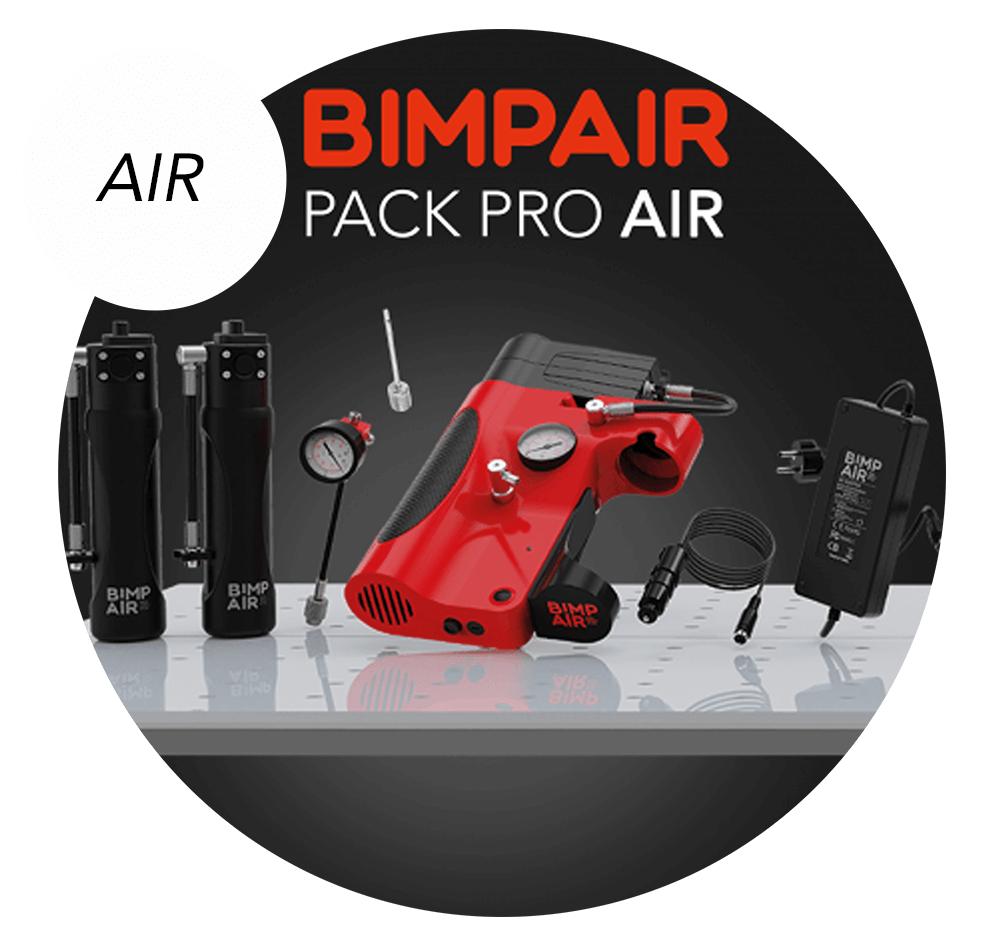 Air: Equip yourself with a 250g capsule and the EWAY system to recharge your capsule electrically (12v/220v) in 6 minutes (maximum) thanks to the HP 50bars compressor.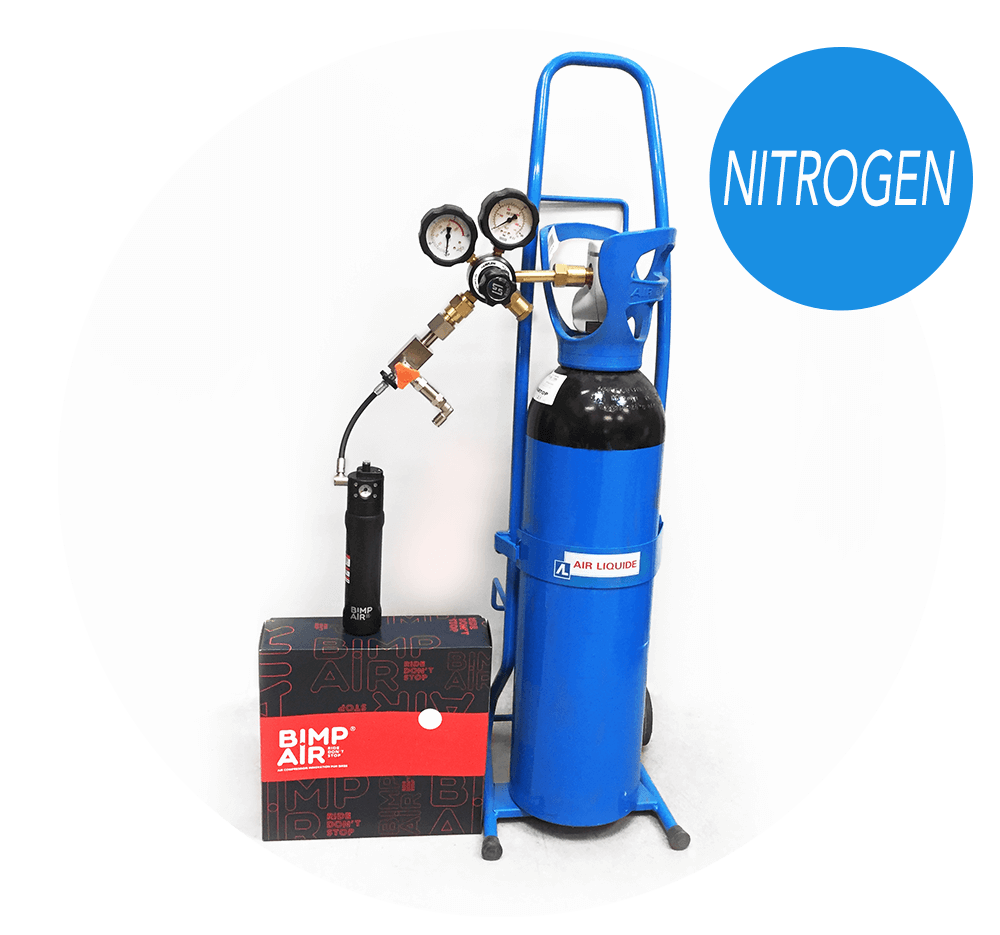 Nitrogen: Do you already have your bottle? Equip yourself with a Ramp and/or a Gas Transfer Module and recharge your capsules safely.
A wide range of accessories studied, designed,
and adapted for the adjustment of suspensions.
–  Analog gauge 12 or 40bar
–  Needle pressure gauge
–  60cm/90cm extension cords for greater flexibility
–  Quick connection without air leakage
–  Suitable fittings
–  Capsule holder